"'This book will destroy you.' is like the highest praise you can give to a book."

-thebookempress
Mild spoilers
This book thoroughly destroyed my feels.
Synopsis
Feyre survived Amarantha's clutches to return to the Spring Court - but at a steep cost. Though she now has the powers of the High Fae, her heart remains human, and it can't forget the terrible deeds she performed to save Tamlin's people.

Nor has Feyre forgotten her bargain with Rhysand, High Lord of the feared Night Court. As Feyre navigates its dark web of politics, passion, and dazzling power, a greater evil looms - and she might be key to stopping it. But only if she can harness her harrowing gifts, heal her fractured soul, and decide how she wishes to shape her future - and the future of a world cleaved in two.
Okay, I have been anticipating this book ever since its official release date was announced as I really enjoyed ACOTAR. I was so excited to read this book I dropped the other two I was in the middle of just to finish it that day!
Why?
1 Tamlin Rhysand (and all the other lovely characters except Tamlin)
2) The heroine (a role Sarah J. Maas is well-known for making strong and relatable) was very believable and wasn't irritating in the slightest - which I really appreciate with female protagonists, as many are.
3) I find Sarah J. Maas' writing style to be very beautiful and articulate and full of charming wit.
I was not a pet, not a doll, not an animal.
I was a survivor, and I was strong.

One thing I really liked about this book was Feyre's character development; Feyre isn't the same frail human she was in book #1. Her sacrifices she made to free Tamlin and his people changed her, as it should have, and changed her perspective - and I really like this realistic growth. I like the contrast of how, in the first book, she wanted to be comfortable and safe with a strong protector like Tamlin in the Spring Court, but now she has grown and developed a completely different, almost new, personality that changed when she killed those faeries in ACOTAR.
Like usual, Maas also fleshed out the development of the side-but still important-characters. We learn their backstories and how the complex web of how their stories entwine with each other - and how new pairings have been introduced!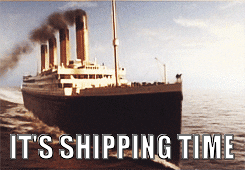 On the note of pairings, FEYSAND. Rhysand is, despite always being considered the 'heartless' and 'sadistic' most powerful High Lord, he is actually very thoughtful and selfless - to the point of sacrificing his own happiness to protect those he loves - just like Feyre did for Tamlin (*shudders at name*). Rhys doesn't want to stifle Feyre's strength and lock her away for her own protection like He did... and I loved the part when he appoints her as the High Lady of the Night Court. I screamed when he announced that, mainly because Tamlin never even considered giving that title to Feyre and he shut her down when she pushed him. *angry face*
Rhysand, unlike Tamlin, wants Feyre at his side, as an equal, as his Mate *inwardly squeals*
And I love that so much!
They had let a fox into a chicken coop
Future aspiring writers, remember the ending of this book; it is how you ensure that your readers will count down the days to your book's release. Though it wasn't a cliffhanger, it still ended on a very, very mean ending, in the best possible way. I've re-read the book about five times already, and still cry at the end.
And so Tamlin unwittingly led the High Lady of the Night court into the heart of his territory